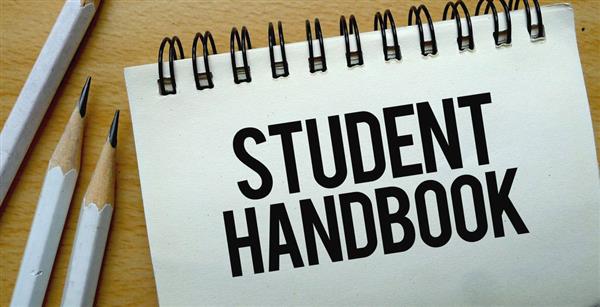 ---

California Scholarship Federation Rules
Southwest High #980 South
California Scholarship Federation (CSF) is an honorary academic society.  Membership is based on semester grades.  Beginning in 10th grade, if you apply and qualify for four semesters, including one in your senior year, you will be a Life Member.  If you receive all six possible semesters, you will receive Lifetime Membership with Honors.  All CSF Lifetime Members will all be recognized at graduation.
Semester membership is entirely based on the grades from the previous semester.  No class retakes. No summer school.  Students must earn 10 points from 3 lists: core classes, pathways, electives.  More details on application.  Points are earned in the following manner:
Grade A = 3 points                               One additional point for HN or AP classes (2 times only).
Grade B = 1 point                                               D or F anywhere disqualify
Grade C = 0 points                                            student from applying at all
CSF is a state organization and includes a $5 per semester donation.  Dates and times are relayed on KSoH, over the school announcement, on the website, and an email to both students and parents, and through morning announcements.  Students are responsible to apply in the time period (week 3 and 4 of each semester).  Students must reapply each semester.  If a student has trouble with fees, see Ms. Rettenmund (Room 1111).
At Southwest, a student earning six successful semesters receives a golden CSF sash to wear with white gown to wear at graduation.  A student who earns five semesters receives a golden cord to wear with white gown.  A student who earns four semesters graduates in white gown.  Students will purchase or rent gowns, CSF will indicate color.  Upon request, all students with 4, 5, or 6 semesters receive a CSF diploma and CSF cover with their name printed out as they want it on the final senior application date (the day after senior finals each year).
ELD / Bilingual students are eligible to apply.  At Southwest, the officers voted to have an Adaptive sash for students who are in the Moderate / Severe program in their 12th grade year to ensure full inclusion to Raiders.  Every year new officers are interviewed so each grade level, gender, LGBTQ+, race, religion, ancestry, origin, marital or parental status, or the perception of any or all of these characteristics has representation in this club.
FAQs
| | |
| --- | --- |
| 1) What is CSF and what is its purpose? | 1) CSF is a high school honor to recognize a high level of academic achievement. |
| 2) Who is the advisor? Officers? | 2) Ms. Rettenmund (1111) Diego Cruz, Miranda Marin, George Olvera, Ketzia Rios Monteon |
| 3) What are benefits? | 3) Graduating in white gown; college applications status; CSF diploma, sash, or cord |
| 4) What are requirements? | 4) Semester membership; No Ds or Fs permitted in scholarship or citizenship; Extra points for HN or AP; Summer school and retaken classes do not count; see application for more rules. |
| 5) How do I become a Lifetime Member? Highest Honors? | 5) Life Member is 4 and 5 semesters; Lifetime with Honors all 6 semesters |
| 6) Do 9th grade semesters count? | 6) No, those semesters do not count, but it is good practice for the next 3 years. |
| 7) When are applications accepted? | 7) Applications are accepted week 3 and 4 of every semester during lunch in room 1111. Transcripts will be provided. |
| 8) Can you go back to previous semesters for any reason? | 8) No, CSF rules state no applications will be accepted after week 4 of the current semester. Other schools semesters can be transferred. |